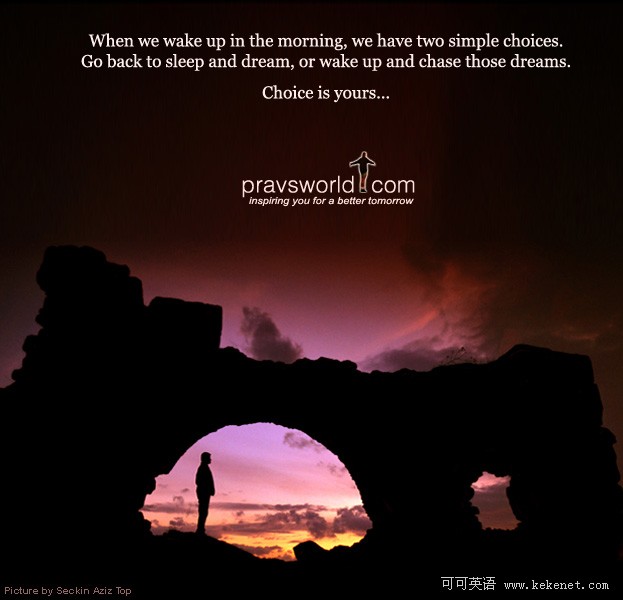 When we wake up in the morning, we have two simple choices.
Go back to sleep and dream, or wake up and chase those dreams.

Choice is yours...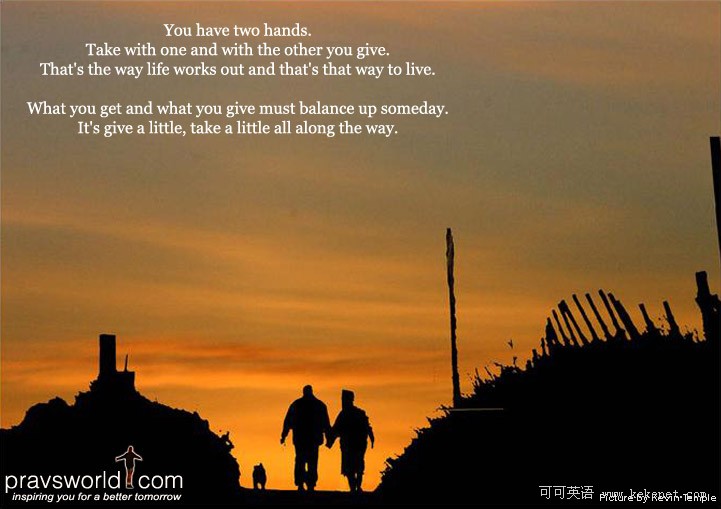 You have two hands. Take with one and with other you give.
That's the way life works out and thats the way to live.
What you get and what you give must balance up someday.
It's give a little, take a little all along the way.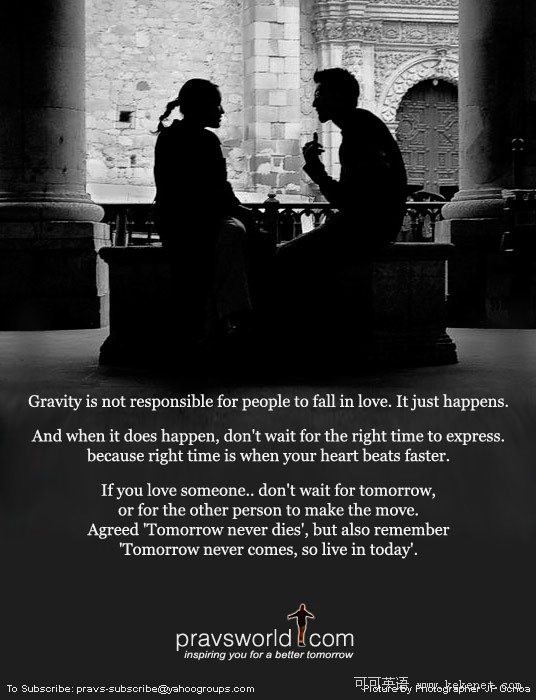 Don't Wait For Tomorrow
Gravity is not responsible for people to fall in love. It just happens.
And when it does happen, don't wait for the right time to express,
because right time is when your heart beats faster.
If you love someone.. don't wait for tomorrow, or for the other person to make the move.
Agreed "Tomorrow never dies", but also remember… "Tomorrow never comes, so live in today."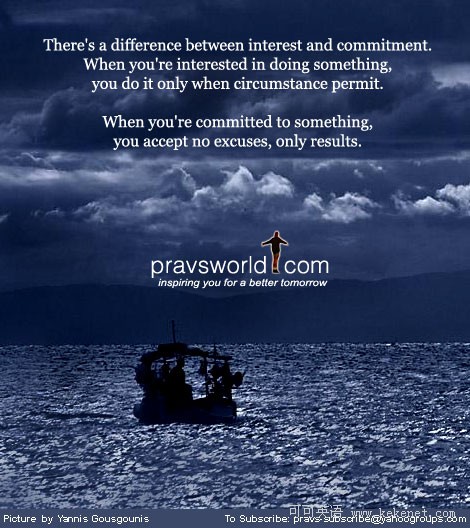 Interest and Commitment
There's a difference between interest and commitment.
When you're interested in doing something, you do it only when circumstance permit.
When you're committed to something, you accept no excuses, only results.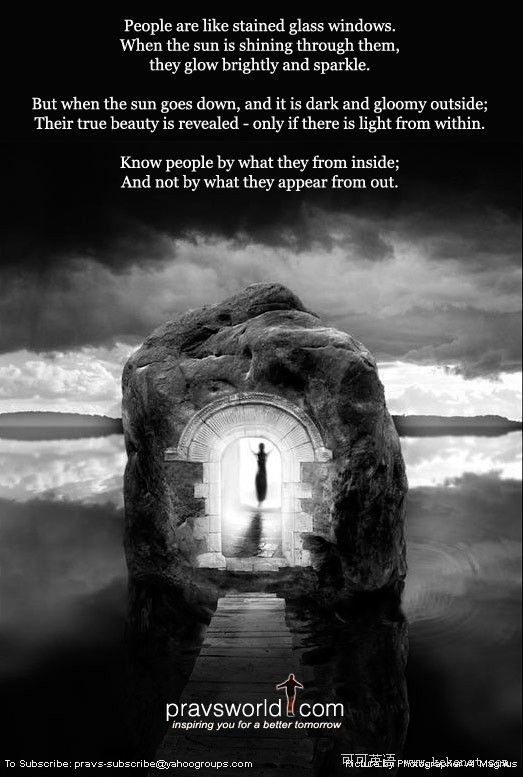 The Light Inside
People are like stained glass windows.
When the sun is shining through them, they glow brightly and sparkle.
But when the sun goes down, and it is dark and gloomy outside;
Their true beauty is revealed - only if there is light from within.
Know people by what they are from inside;
And not by what they appear from out.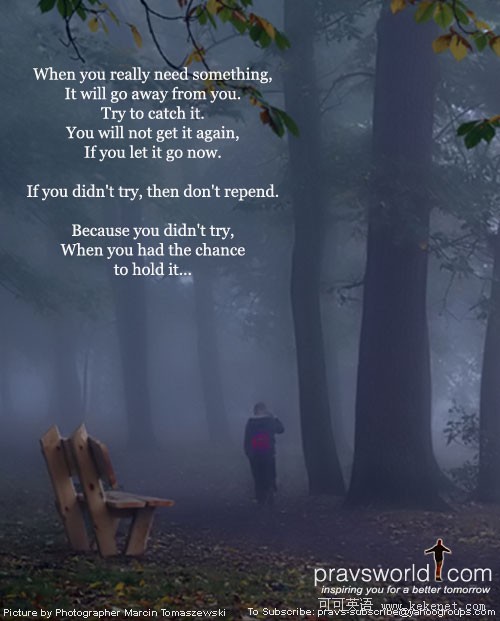 Don't Repent In Life
When you really need something, it will go away from you.
Try to catch it.
You will not get it again, if you let it go now.
If you didn't try, then don't repent.
Because you didn't try, when you had the chance to hold it...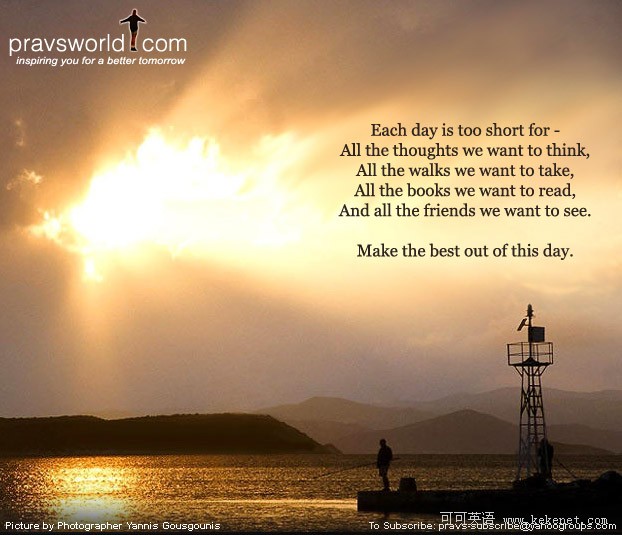 Each Day Is Too Short
Each day is too short for -
All the thoughts we want to think,
All the walks we want to take,
All the books we want to read,
And all the friends we want to see.
Make the best out of this day.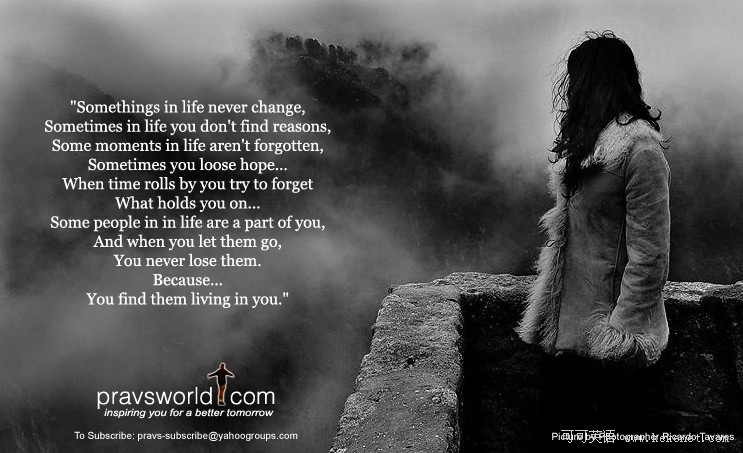 Living In You
Some things in life never change, Sometimes in life you don't find reasons,
Some moments in life aren't forgotten, Sometimes you loose hope…
When time rolls by you to forget
What holds you on...Some people in life are a part of you,
And when you let them go, You never lose them.
Because...you find them living in you.